The Lifetime Roofing Solution
Lifetime Warranty
We are so confident with our systems that every residential roof comes with a 100% lifetime material warranty, at no charge to you.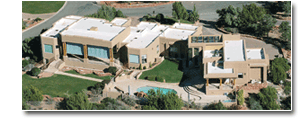 Your roof is covered, for as long as you own your home.

Reliable
All accessories, flashings, IB vents, roofing membrane, and even the fasteners that attach the roof, are covered under the same lifetime warranty for your home.

Fire Resistant
The IB Roof Systems membrane has a Class "A" rating for flame resistance. Unlike traditional roofing materials, the IB membrane will resist flames rather than fuel them.



Quality Assurance
IB Roof Systems authorizes each contractor that installs our roof systems and limits the availability of their products to them. We want you to feel assured that you are getting the best roofing material available for your home and family.

Ponding Water
IB Roofs are uniquely formulated to withstand ponding water. Moisture will not pass through the IB membrane. Ponding water will not affect the performance or warranty of IB Roof Systems single-ply membranes.

Energy Savings
A white IB membrane can reduce your energy consumption and your rising electric bills. By reflecting up to 90% of the heat that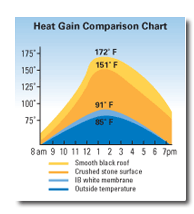 normally enters a home through the roof, an IB roof will lower your home's heat gain, and it might very well pay for itself.

A Green Choice
IB understands the need to utilize natural resources efficiently. This is why IB membranes are designed to be 100% recyclable. In addition, 90% of systems can be installed over existing rooftops eliminating the need for messy tear-offs. Reducing landfill usage and preserving our natural resources. IB works with the environment, not against it.
>> Download IB Residential Brochure (pdf download)
IB Roof Systems Environmental Declaration
IB Roof Systems has been an environmentally conscious company since its beginning in the late 1970's, before "sustainability", was a household term. Since its inception, IB Roof Systems promoted its products to be;

* Long Lasting—nearly three times that of traditional asphalt roofing systems
* Recyclable—recycled after 30 years of useful life, avoiding the landfill all together
* Highly Reflective—reducing energy consumption and utility costs
* Safe—formulated with enhanced fired retardant properties

With this foundation established IB Roof Systems and its products have become the leader in environmental single-ply roofing, which places IB Roof Systems in the forefront to support established and emerging sustainable roofing technologies.

Our Pledge

* Continue to be a carbon neutral company.
* Continue to network with sustainable partners.
* Continue to produce systems that maintain long-term, high reflectivity.
* Continue and increase reclamation of pre and post-consumer product.
* Continue to invest in new sustainable roofing technologies.

We all have a responsibility to keep our environment safe now and for generations to come. IB Roof Systems will continue to improve their products in harmony with the environment. Together, with its partners, IB Roof Systems will continue to make a difference.

Refferal Program

IB Roof Systems Partnerships
IB Roof Systems has many partnerships that allow it to provide the best sustainable roofing systems available; systems that outlast its competitors, that are being recycled after their service life is over, durable enough for established and emerging green roof technologies, reducing energy consumption, carbon emissions and reducing building carbon foot prints on all projects.

IB believes its membranes to be the best choice for environmental friendliness, long-term durability, low maintenance, fire resistance, cleanliness, recyclability and cost effectiveness. If there were a better alternative in flat roofing material, for the environment and for your roof, IB Roof Systems would produce it.

IB Roof Systems is the difference.